SmartVestor Pro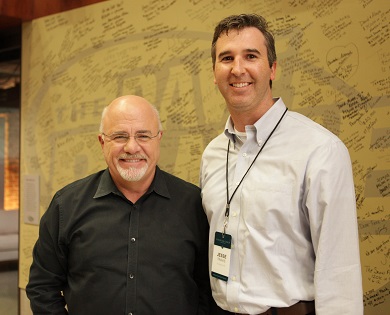 GPS Wealth Strategies is a SmartVestor Pro for the Dave Ramsey Radio Show. You can take heart knowing as a SmartVestor Pro,our team has been evaluated based on their willingness and desire to help you make informed decisions with your money—whether it's kicking debt to the curb, investing for the long haul, or reaching any other financial goal.
As a SmartVestor Pro, we're committed to responding to you quickly—many times within 24 hours. You can expect us to spend time explaining your investment options to you in simple terms so you can make informed decisions with your money. We work with you to help achieve your financial goals and will advise you every step of the way by promising to do the following:
1. We agree to the SmartVestor Code of Conduct.
We believe everyone deserves access to solid, professional investing guidance. We have earned our position as a SmartVestor Pro because of our experience in the industry and our drive to help others.
2. We provide a refreshing twist on financial planning.
We have the heart of a teacher, not the attitude of a salesman. We are someone you can feel comfortable talking to and someone you can trust. We'll work together to create a plan to help you reach your goals.
3. We care about your future.
We're more than a "financial planner"-- we're someone you can relate to. We fit your investments to your life, help you understand what you're investing in and why, and encourage you to stick with your long-term goals.